Robbins Manufacturing Company
Your source for heavy-duty preservative-treated wood for the Marine, Agricultural and Utility markets.
Since 1938, family-owned Robbins Manufacturing Company has partnered with nature to produce enhanced wood products that lend strength and structure to construction projects of all types and sizes.
While industry needs and manufacturing methods have evolved, our value proposition is unchanged. Robbins remains dedicated to producing and distributing superior structural wood products backed by the best service and expertise in the business.
Robbins rises above the competition by adding value to everything we sell with deep product knowledge and industry insight. The result is loyal customers who rely on us to help them deliver exceptional end-user solutions.
We invite you to click through our site, which features easy access to Robbins products and services as well as the latest lumber and building industry information. As always, we're here to make your building projects more successful.
Robbins Manufacturing is a 79-year-old, financially stable company that manufactures and distributes marine piling, utility poles, barn poles, fence post and other related heavy-duty pressure-treated lumber sold through independent, marine and agricultural re-sellers in the Southeastern United States.
Our mission is to enhance value for our customers, shareholders and other stakeholders by delivering industry-leading quality and service. We do that by ensuring that our manufacturing and distribution operations are highly efficient and that our associates are knowledgeable, enthusiastic and resourceful.
For over 75 years we've helped our customers maintain their competitiveness in an ever-changing market. That's why our customers have continued to trust Robbins.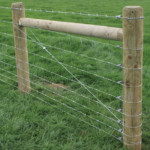 Robbins provides an exclusive selection of wood construction products for a variety of commercial, agricultural, and marine building applications.
Wolmanized® CCA Heavy Duty™ Wood by Robbins products are durable, safe, and effective for use in agricultural fence posts, marine lumber, pilings, bulkheads, and dock systems.
I'll never forget my father telling me that one of the first things he did when he started the business was to establish a relationship with Robbins on a handshake. That's why to this day we remain so loyal to them. They're a fine company and a fine family and we've enjoyed doing business with them for 50 years.
Our relationship with Robbins Manufacturing goes back close to 30 years. They're a really hands-on company—employees are well trained and very knowledgeable. If you need an answer you get it quickly.
Robbins is one of the best manufacturers of pilings in the Southeast. We use them from Wilmington, Delaware south to Fort Lauderdale. They're prompt on delivery with good quality and fair pricing. They take care of the customer.
Robbins stays focused on our needs. They're extremely flexible and they get us quality materials in a timely fashion. We've been with them since they came to Thomaston, Georgia.
Robbins is a very easy company to work with and their speed of delivery is great. We place an order with them and within three days it's sitting on our yard. They carry exactly what we carry and if there's ever a claim on the lumber—which is rare—they're always willing to work with the customer.